Ensign Hydraulic Quick Coupler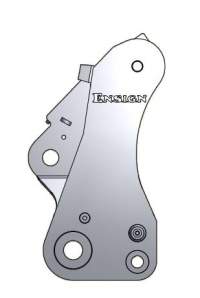 The Hydraulic Quick Coupler mounts directly to a wheeled loader lift frame and crowd linkages. This means an operator can quickly change Work Tools and increase versatility and production from one loader.
The coupled attachment is secured using upper locating dowels and two locking pins fixed to a hydraulic cylinder in the lower quick coupler housing.
The Bucket, Log Fork, or Pallet Fork for example has matching coupling mount plates designed to fit around the upper locating dowels and accept the lower locking pins.