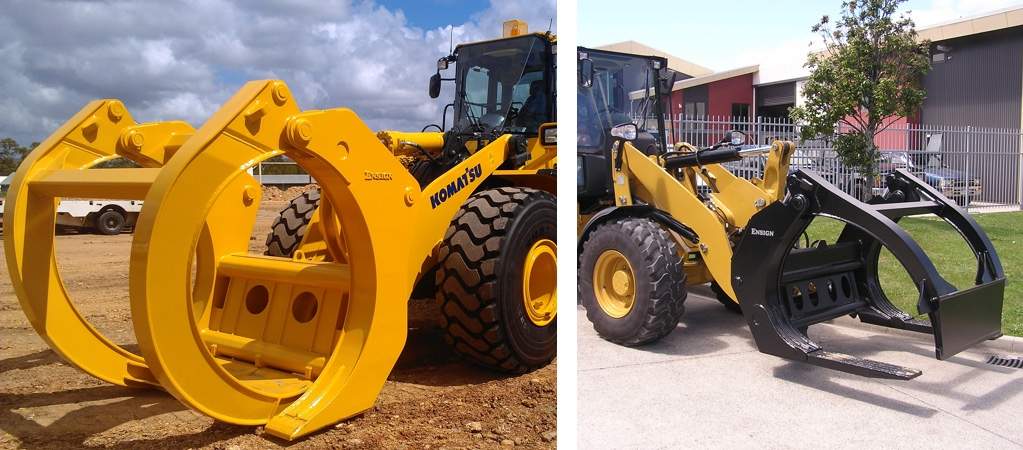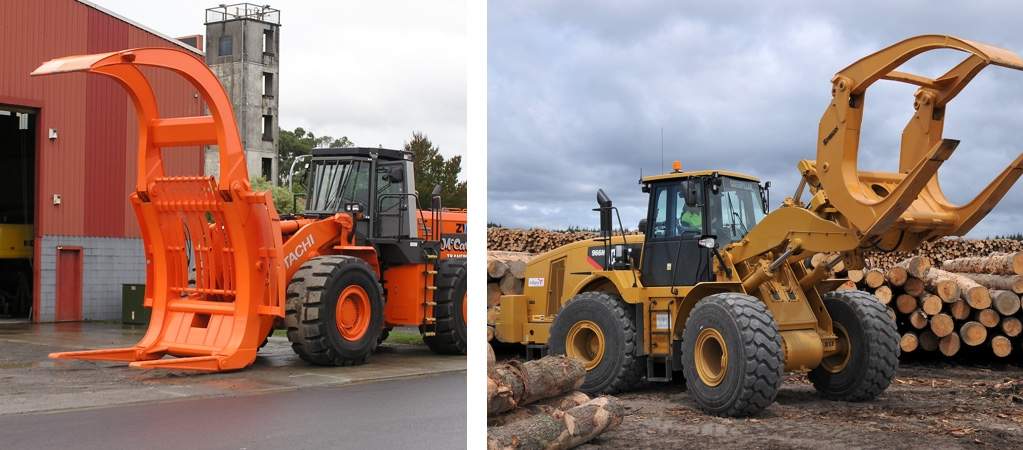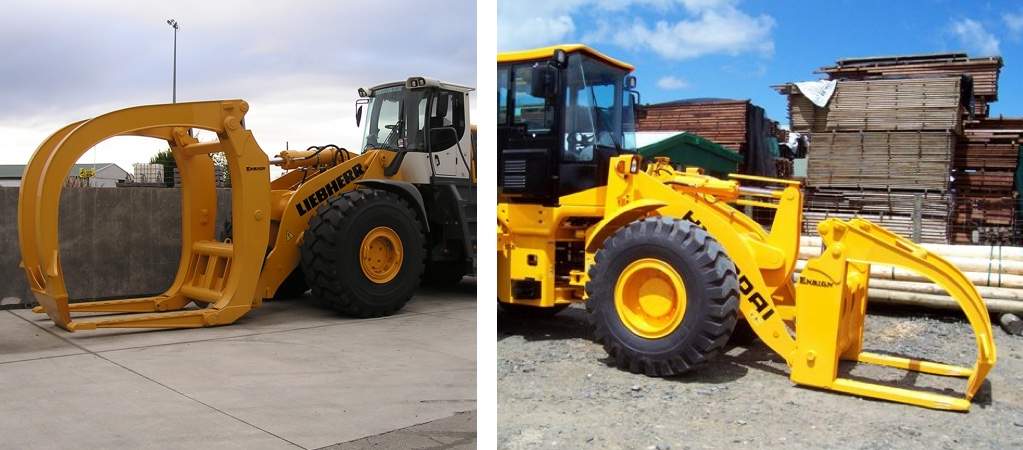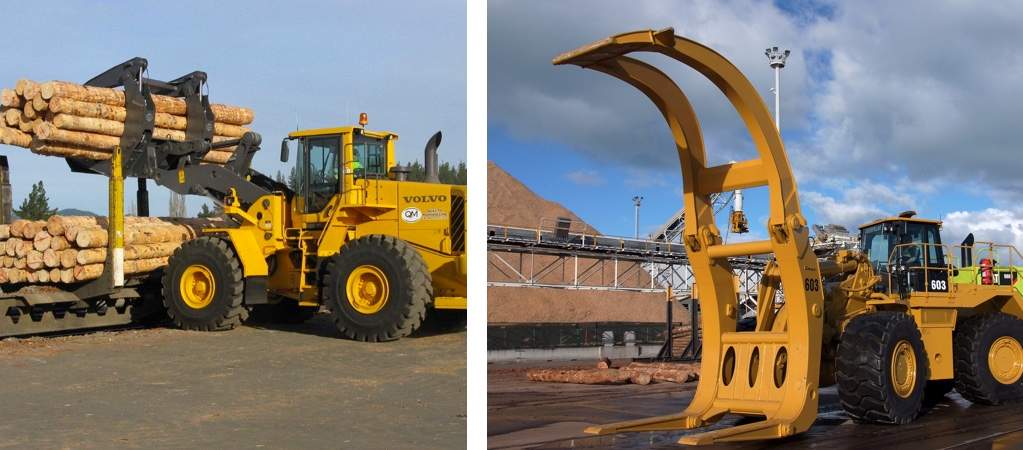 Log Forks
ENSIGN Log Forks are manufactured for all Wheeled (Front-End) Loaders from machines weighing just 2-3 tonnes to the largest 80 and 90 tonne machines. All Log Forks can be custom made to suit exact customer log handling situations. This means all aspects of the Log Fork design including capacities, overall width, tine type and length, and overall shape of the log handling area are available.
Design options include fixed and pivoting tines, hydraulic log kicker arms, auxiliary clamp arms, bucket locking mechanisms, high lift models and Quick Coupler mounts.
The range of designs (series) depicted covers only the common types or shape of Log Fork that have evolved over 50 years of attachment manufacture. The feature of each type is briefly explained and each series has many of the custom made options available.
The log handling capacities of Ensign Log Forks which are linked to wheeled loader size as stated are a guide only.