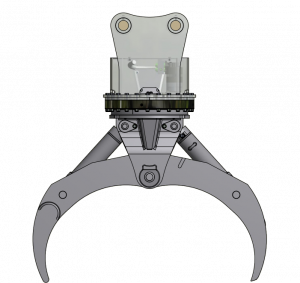 Rotating Log Grapple FTR 1770
The ENSIGN FTR 1770 Series Fixed Top Grapple is designed to be fitted to a Hydraulic Crawler Excavator modified for Log Handling or a purpose built Log Loader in the 25 to 35 tonne class. The FTR 1770 is a Fixed Top Continuous Rotating Grapple that allows a skilled operator to carry out all log handling operations including sorting, stacking, loading, and shovel logging.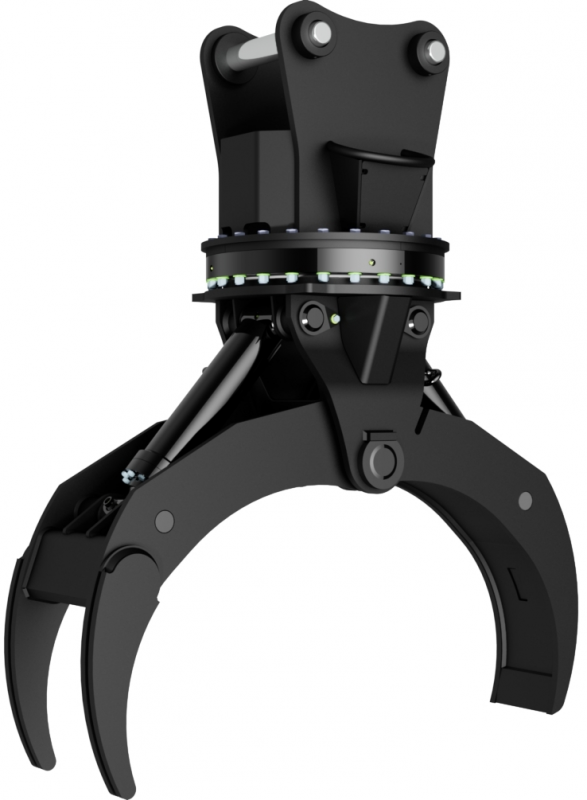 Specifications:
MAX CLAMP OPENING - 1670mm
MIN LOG GRIP- Ø200mm
CLAMP CAPACITY - 0.47m²
APPROX. WEIGHT - 1760 kg
HYDRAULIC SLEW MOTOR
6000 Series Disc Valve motor Displacement 390cc, Maximum flow 40L/min.
HYDRAULIC PRESSURE
Clamp Arm Circuit: 262 Bar (3800psi)
Slew Motor : 96 Bar (1400psi)
SLEW BEARING & PINION
Hardened Pinion 15T Module 6
Hardened Ring Gear: 77t Max Rating
CLAMP ARM CYLINDERS
Ø4½" Bore x ½" Thick Cylinder Wall
Ø2½" High Tensile Spear
PIVOT PINS
Clamp: Ø3½" Hard Chromed, Ground
ROTARY DISTRIBUTOR VALVE
90mm Diameter Spindle,
Hardened, Chromed and Ground.
Housing 2 port 7/8" UNO.